We are a top home inspector in the Toronto, Ontario Home Inspections guide on Inspectopia.com!
Serving Newmarket, Aurora, Keswick and York Region
Choosing the right home inspector can be difficult. Unlike most professionals, you probably will not get to meet us until after you hire Home 'N' Spec. One thing for sure - a home inspection requires a lot of knowledge and expertise. We guarantee our inspectors are certified and equipped with state-of-the-art equipment.
You will receive an easy-to-read comprehensive home inspection report immediately on-site. If you honor us by permitting Home 'N' Spec to inspect your new home, we guarantee that we will give you our very best effort.
This we promise you!
Home 'N' Spec is a local Inspection company founded by Dave Ingram in 2002. Dave is a certified home inspector and indoor air technologist offering a wide variety of residential and commercial inspection services. Dave has been involved in Property management and renovations for over 20 years in the areas we service.
"My job as your personal inspector, is to evaluate your property and give you the information you need to make informed decisions. Ultimately, to make sure that your home is sound, properly constructed, and most of all, safe for you and your family. I guarantee you will be satisfied with my services, or you don't pay"
-Dave Ingram
Home 'N' Spec is comprised of a group of dedicated Certified Home Inspectors offering a wide variety of Residential Home Inspection Services. All of our inspectors are members of the National Association of Certified Home Inspectors.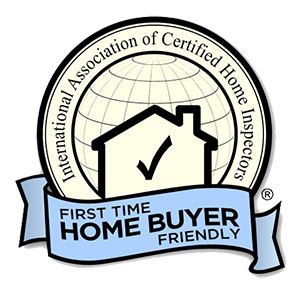 Free Home Maintenance Book and
Extra Time to Explain How Your Home Works